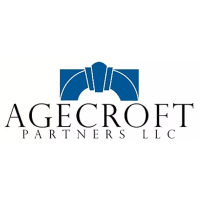 Agecroft Partners is a global, award-winning hedge fund consulting and marketing firm that has won 38 awards as the Hedge Fund Marketing Firm of the Year. Agecroft strives to be a thought leader in the hedge fund industry and frequently writes white papers relative to trends they see by leveraging the knowledge they gain through the thousands of investors they are in contact with on a regular basis. These investors include pension funds, endowment funds, foundations, insurance companies, private banks, fund of funds, family offices, investments consultants and sovereign funds located globally.

Additionally, Agecroft has emerged as one the most sought after firms by industry conferences and the media for the company's views on the hedge fund marketplace and institutional investors. Members of the Agecroft Partners team have spoken at over 100 alternative investment conferences, have appeared in hundreds of industry articles and are regular guests on business television including Bloomberg, CNBC and Fox Business News.
Industry Role:
InvestorAllocator
AcademicOrPress
Investor Type:
Investment Interests:
Executives and Employees
#
Contact Info
Location
1.

Don Steinbrugge

Founder and CEO


                                                                Don is the Founder and CEO of Agecroft Partners, a global hedge fund consulting and marketing firm. Hedgeweek and/or HFM have selected Agecroft Partners 13 years in a row as the Hedge Fund Marketin...
                                                 

View Profile

&nbsp&nbsp &nbspRichmond, Virginia, US

2.

&nbsp&nbsp &nbspNorth Salem, New York, US
ALL ALPHAMAVEN CONTENT IS FOR INFORMATIONAL PURPOSES ONLY. CONTENT POSTED BY MEMBERS DOES NOT NECESSARILY REFLECT THE OPINION OR BELIEFS OF ALPHAMAVEN AND HAS NOT ALWAYS BEEN INDEPENDENTLY VERIFIED BY ALPHAMAVEN. PAST PERFORMANCE IS NOT INDICATIVE OF FUTURE RESULTS. THIS IS NOT A SOLICITATION FOR INVESTMENT. THE MATERIAL PROVIDED HEREIN IS FOR INFORMATIONAL PURPOSES ONLY. IT DOES NOT CONSTITUTE AN OFFER TO SELL OR A SOLICITATION OF AN OFFER TO BUY ANY INTERESTS OF ANY FUND OR ANY OTHER SECURITIES. ANY SUCH OFFERINGS CAN BE MADE ONLY IN ACCORDANCE WITH THE TERMS AND CONDITIONS SET FORTH IN THE INVESTMENT'S PRIVATE PLACEMENT MEMORANDUM. PRIOR TO INVESTING, INVESTORS ARE STRONGLY URGED TO REVIEW CAREFULLY THE PRIVATE PLACEMENT MEMORANDUM (INCLUDING THE RISK FACTORS DESCRIBED THEREIN), THE LIMITED PARTNERSHIP AGREEMENT AND THE SUBSCRIPTION DOCUMENTS, TO ASK SUCH QUESTIONS OF THE INVESTMENT MANAGER AS THEY DEEM APPROPRIATE, AND TO DISCUSS ANY PROSPECTIVE INVESTMENT IN THE FUND WITH THEIR LEGAL AND TAX ADVISERS IN ORDER TO MAKE AN INDEPENDENT DETERMINATION OF THE SUITABILITY AND CONSEQUENCES OF AN INVESTMENT.