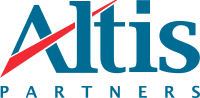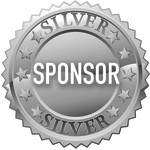 Altis Partners Jersey Limited ("Altis Partners") is an investment manager with over 20 years of regulated operational experience managing institutional assets. It offers investors liquid, transparent, and scalable products supported by a highly refined back-end infrastructure. Its strategies are built on proprietary research and disciplined risk management principles. 

The Altis Enhanced Macro managed futures program is Altis' latest, most advanced strategy developed under the stewardship of our new Principal and Chief Investment Officer, Charles McGarraugh.

Charles ("Charlie") is a proven finance professional with deep trading and business building experience across both traditional FICC and digital asset markets. From 2000 to 2016, he served in various trading roles at Goldman Sachs. Following a relocation in London in 2009, Goldman named Charlie to its exclusive partnership in 2012 as a result of his leadership of the successful build-out of its market-leading European mortgages business. In 2014 he assumed a senior role in Goldman's commodity department as Global Head of Metals trading and refocused on commodity markets. 

Charlie left the bank in mid-2016 to join algorithmic sports trading company Stratagem Technologies in order to focus more deeply on machine learning and predictive analytics. There he served as Chairman and CEO until its sale to Blockchain.com in late 2018. In addition to his role at Altis partners, he was appointed as Chief Strategy Officer and Head of Markets at Blockchain.com. He holds a BA in Economics and Mathematics from Yale University, and graduated magna cum laude with distinction.

Altis Enhanced Macro is launching in February 2022 and is now available to new eligible investors. 

Altis Partners is regulated by the Jersey Financial Services Commission, a member of the NFA and registered with the CFTC.
Industry Role:
Strategy/Structure:
Fund Manager Type:
Office Locations
| # | Location | Address | |
| --- | --- | --- | --- |
| 1. | JE | Jersey | |
ALL ALPHAMAVEN CONTENT IS FOR INFORMATIONAL PURPOSES ONLY. CONTENT POSTED BY MEMBERS DOES NOT NECESSARILY REFLECT THE OPINION OR BELIEFS OF ALPHAMAVEN AND HAS NOT ALWAYS BEEN INDEPENDENTLY VERIFIED BY ALPHAMAVEN. PAST PERFORMANCE IS NOT INDICATIVE OF FUTURE RESULTS. THIS IS NOT A SOLICITATION FOR INVESTMENT. THE MATERIAL PROVIDED HEREIN IS FOR INFORMATIONAL PURPOSES ONLY. IT DOES NOT CONSTITUTE AN OFFER TO SELL OR A SOLICITATION OF AN OFFER TO BUY ANY INTERESTS OF ANY FUND OR ANY OTHER SECURITIES. ANY SUCH OFFERINGS CAN BE MADE ONLY IN ACCORDANCE WITH THE TERMS AND CONDITIONS SET FORTH IN THE INVESTMENT'S PRIVATE PLACEMENT MEMORANDUM. PRIOR TO INVESTING, INVESTORS ARE STRONGLY URGED TO REVIEW CAREFULLY THE PRIVATE PLACEMENT MEMORANDUM (INCLUDING THE RISK FACTORS DESCRIBED THEREIN), THE LIMITED PARTNERSHIP AGREEMENT AND THE SUBSCRIPTION DOCUMENTS, TO ASK SUCH QUESTIONS OF THE INVESTMENT MANAGER AS THEY DEEM APPROPRIATE, AND TO DISCUSS ANY PROSPECTIVE INVESTMENT IN THE FUND WITH THEIR LEGAL AND TAX ADVISERS IN ORDER TO MAKE AN INDEPENDENT DETERMINATION OF THE SUITABILITY AND CONSEQUENCES OF AN INVESTMENT.