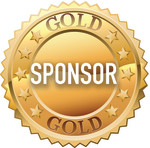 Our policy of rendering a highly personalized service in assisting clients to achieve their business and personal goals has established a close bond between our clients and the Firm.

Berkower, LLC has these professional guidelines:
To adhere to the highest levels of professional standards and practices.
To maintain a continuous relationship with the banking and financial community.
To continuously develop special fields of knowledge in order to serve our clients effectively and successfully.
To continuously educate our principals and staff in order to render the best professional service.
To participate in the activities of our professional societies in order to in order to maintain the ethical and technical standards of our profession.
To attract the finest professionals so that service to our clients will be rendered by the most competent talent available.
To participate in community activities.

Our firm is committed to the proposition that we can be only as good as the people comprising it.
Industry Role:
ServiceProvider
Service/Specialty:
HedgeFund
ManagedFutures
Crypto
Accounting
Blockchain
Investment Types Serviced:
HedgeFund
ManagedFutures
Industry Role:
ServiceProvider
InvestorAllocator
Investor Type:
Accounting

Blockchain

Auditor

Legal

Investment Interests:
HedgeFund

ManagedFutures

Crypto

Office Locations
| # | Location | Address | |
| --- | --- | --- | --- |
| 1. | Miami, Florida, US | 40 SW 13th St, Miami, FL 33130, USA - Suite 201 | |
| 2. | Woodbridge Township, New Jersey, US | 517 US-1, Iselin, NJ 08830, USA - suite 4103 | |
Executives and Employees
#
Contact Info
Location
1.

Kiana Wise

Marketing Director

                                                                Berkower LLC provides start-up consulting, auditing and tax preparation services to over 1000 private investment companies, offshore funds, commodity pools, fund of funds, and private equity funds ...
                                                 

View Profile

&nbsp&nbsp &nbspWoodbridge Township, New Jersey, US

2.

maurice berkower

Managing Partner

                                                                Maurice Berkower has over 40 years of experience providing accounting, auditing, tax and consulting services.  Maurice began his professional career with a New Jersey based regional mid-sized accou...
                                                 

View Profile

&nbsp&nbsp &nbspWoodbridge Township, New Jersey, US
ALL ALPHAMAVEN CONTENT IS FOR INFORMATIONAL PURPOSES ONLY. CONTENT POSTED BY MEMBERS DOES NOT NECESSARILY REFLECT THE OPINION OR BELIEFS OF ALPHAMAVEN AND HAS NOT ALWAYS BEEN INDEPENDENTLY VERIFIED BY ALPHAMAVEN. PAST PERFORMANCE IS NOT INDICATIVE OF FUTURE RESULTS. THIS IS NOT A SOLICITATION FOR INVESTMENT. THE MATERIAL PROVIDED HEREIN IS FOR INFORMATIONAL PURPOSES ONLY. IT DOES NOT CONSTITUTE AN OFFER TO SELL OR A SOLICITATION OF AN OFFER TO BUY ANY INTERESTS OF ANY FUND OR ANY OTHER SECURITIES. ANY SUCH OFFERINGS CAN BE MADE ONLY IN ACCORDANCE WITH THE TERMS AND CONDITIONS SET FORTH IN THE INVESTMENT'S PRIVATE PLACEMENT MEMORANDUM. PRIOR TO INVESTING, INVESTORS ARE STRONGLY URGED TO REVIEW CAREFULLY THE PRIVATE PLACEMENT MEMORANDUM (INCLUDING THE RISK FACTORS DESCRIBED THEREIN), THE LIMITED PARTNERSHIP AGREEMENT AND THE SUBSCRIPTION DOCUMENTS, TO ASK SUCH QUESTIONS OF THE INVESTMENT MANAGER AS THEY DEEM APPROPRIATE, AND TO DISCUSS ANY PROSPECTIVE INVESTMENT IN THE FUND WITH THEIR LEGAL AND TAX ADVISERS IN ORDER TO MAKE AN INDEPENDENT DETERMINATION OF THE SUITABILITY AND CONSEQUENCES OF AN INVESTMENT.