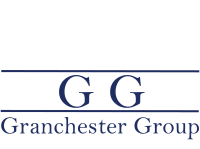 Grantchester Group is an investment management company that is actively involved in the development and execution of transformational industry strategies with world-class seasoned industry platform company partners. It strives to create value for investors by harnessing the massive growth potential of industries in the midst of significant technological change and re-tooling. Grantchester specializes in creating and fostering large long-term customer and strategic partner relationships in transformational sectors as a way to reduce investor risk and ensure significant sales growth for platform companies. Some of the transformational areas Grantchester invests in include electrification, transportation, and related clean energy infrastructure. Further information can be found at www.grantchestergroup.com.
Industry Role:
Strategy/Structure:
Fund Manager Type:
Executives and Employees
#
Contact Info
Location
1.

Liz Griggs

Managing Partner & CEO

                                                                Liz Griggs
Managing Partner and CEO – The Grantchester Group
Liz Griggs is a nationally known thought leader, visionary and senior executive in the Healthcare industry. In 1993 she launched One Cal...
                                                 

View Profile

&nbsp&nbsp &nbspSan Diego, California, US

2.

Scott Bontempo

Partner

                                                                Scott is a General Partner of Grantchester Group. He joins with over 30 years of experience as an accomplished business leader with a unique and deep expertise creating value through Strategic Tale...
                                                 

View Profile

&nbsp&nbsp &nbspSan Diego, California, US

3.

Steve Siddal

Operating Partner

                                                                Senior Business Development Manager Energy Systems Group (ESG)
Vice President of Energy and Institutional Markets for EMCOR Services Fluidics. Received National Top 20 Performer developing $320M+ i...
                                                 

View Profile

&nbsp&nbsp &nbspSan Diego, California, US

4.

Dick Murphy

Lead Senior Advisor

                                                                Mr. Murphy spent most of his career consulting to global and U.S. multi-national corporations at c-suite levels, while building consulting partnerships resulting in client engagements across 30 cou...
                                                 

View Profile

&nbsp&nbsp &nbspSan Diego, California, US

5.

Nathan White

Chief Financial Officer

                                                                Nathan began his career at Ernst & Young, where as a Senior Associate in the Assurance and Business Advisory Services group, he offered technical accounting research, executed financial and operati...
                                                 

View Profile

&nbsp&nbsp &nbspSan Diego, California, US

6.

Brian Grissler

Operating Partner

                                                                Brian Grissler is a nationally recognized leader in healthcare systems operations.  His 40 years of experience across urban and suburban community hospitals, regional medical centers and top academ...
                                                 

View Profile

&nbsp&nbsp &nbspSan Diego, California, US
ALL ALPHAMAVEN CONTENT IS FOR INFORMATIONAL PURPOSES ONLY. CONTENT POSTED BY MEMBERS DOES NOT NECESSARILY REFLECT THE OPINION OR BELIEFS OF ALPHAMAVEN AND HAS NOT ALWAYS BEEN INDEPENDENTLY VERIFIED BY ALPHAMAVEN. PAST PERFORMANCE IS NOT INDICATIVE OF FUTURE RESULTS. THIS IS NOT A SOLICITATION FOR INVESTMENT. THE MATERIAL PROVIDED HEREIN IS FOR INFORMATIONAL PURPOSES ONLY. IT DOES NOT CONSTITUTE AN OFFER TO SELL OR A SOLICITATION OF AN OFFER TO BUY ANY INTERESTS OF ANY FUND OR ANY OTHER SECURITIES. ANY SUCH OFFERINGS CAN BE MADE ONLY IN ACCORDANCE WITH THE TERMS AND CONDITIONS SET FORTH IN THE INVESTMENT'S PRIVATE PLACEMENT MEMORANDUM. PRIOR TO INVESTING, INVESTORS ARE STRONGLY URGED TO REVIEW CAREFULLY THE PRIVATE PLACEMENT MEMORANDUM (INCLUDING THE RISK FACTORS DESCRIBED THEREIN), THE LIMITED PARTNERSHIP AGREEMENT AND THE SUBSCRIPTION DOCUMENTS, TO ASK SUCH QUESTIONS OF THE INVESTMENT MANAGER AS THEY DEEM APPROPRIATE, AND TO DISCUSS ANY PROSPECTIVE INVESTMENT IN THE FUND WITH THEIR LEGAL AND TAX ADVISERS IN ORDER TO MAKE AN INDEPENDENT DETERMINATION OF THE SUITABILITY AND CONSEQUENCES OF AN INVESTMENT.