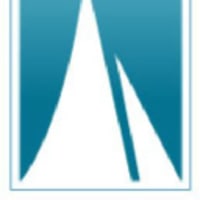 Incline Investment Management
We manage assets in house and primarily utilize individual securities thereby removing the additional layer of fees associated with mutual funds and ETFs.

We specialize in systematic investment strategies which remove the emotional pitfalls to investing and harnesses investor behavior in times of crisis. We offer broad global diversification across asset classes including currencies, commodities, energy, global bonds and metals and systematically invest in assets that are rising in value as determined by the long-term trend.

In addition, we specialize in investment strategies that go long and short and therefore have the potential to make money during rising and falling markets. We never rest on our laurels and are constantly striving to improve our processes thereby enhancing the value to our clients.
Industry Role:
Strategy/Structure:
Fund Manager Type:
Executives and Employees
#
Contact Info
Location
1.

&nbsp&nbsp &nbspIncline Village, Nevada, US

2.

&nbsp&nbsp &nbspIncline Village, Nevada, US

3.

Todd Hurlbut

Principal & CIO

                                                                Mr. Hurlbut is the CIO of Incline Investment Advisors, LLC ("IIA") and Incline Investment Management ("IIM").  He is a Managing Member of IIA and is registered as a Principal and an Associated Pers...
                                                 

View Profile

&nbsp&nbsp &nbspIncline Village, NV, US
ALL ALPHAMAVEN CONTENT IS FOR INFORMATIONAL PURPOSES ONLY. CONTENT POSTED BY MEMBERS DOES NOT NECESSARILY REFLECT THE OPINION OR BELIEFS OF ALPHAMAVEN AND HAS NOT ALWAYS BEEN INDEPENDENTLY VERIFIED BY ALPHAMAVEN. PAST PERFORMANCE IS NOT INDICATIVE OF FUTURE RESULTS. THIS IS NOT A SOLICITATION FOR INVESTMENT. THE MATERIAL PROVIDED HEREIN IS FOR INFORMATIONAL PURPOSES ONLY. IT DOES NOT CONSTITUTE AN OFFER TO SELL OR A SOLICITATION OF AN OFFER TO BUY ANY INTERESTS OF ANY FUND OR ANY OTHER SECURITIES. ANY SUCH OFFERINGS CAN BE MADE ONLY IN ACCORDANCE WITH THE TERMS AND CONDITIONS SET FORTH IN THE INVESTMENT'S PRIVATE PLACEMENT MEMORANDUM. PRIOR TO INVESTING, INVESTORS ARE STRONGLY URGED TO REVIEW CAREFULLY THE PRIVATE PLACEMENT MEMORANDUM (INCLUDING THE RISK FACTORS DESCRIBED THEREIN), THE LIMITED PARTNERSHIP AGREEMENT AND THE SUBSCRIPTION DOCUMENTS, TO ASK SUCH QUESTIONS OF THE INVESTMENT MANAGER AS THEY DEEM APPROPRIATE, AND TO DISCUSS ANY PROSPECTIVE INVESTMENT IN THE FUND WITH THEIR LEGAL AND TAX ADVISERS IN ORDER TO MAKE AN INDEPENDENT DETERMINATION OF THE SUITABILITY AND CONSEQUENCES OF AN INVESTMENT.