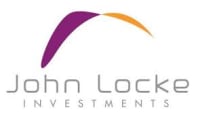 John Locke Investments
John Locke Investments (JLI) is an independent alternative asset management company serving the needs of a wide range of international clients. Based in Paris (France) our team is dedicated to the task of delivering consistently high risk-adjusted returns across a full spectrum of asset classes and markets.

Through our in-house team of researchers, we have been able to develop a range of strategies that are at the leading edge of investment technology. Our products are designed to be complementary to the returns of a traditional portfolio, while seeking to reduce the risk posed by the volatility of the international asset markets.

We believe that it is our commitment to research that has allowed us to maintain our position at the forefront amongst the world's premier investment managers over the past 20 years. Our policy is to recruit only the finest available investment researchers and analysts. A testament to our success is the client base that we have built up since our inception in 2001. Indeed, we are happy to count some of the world's largest financial institutions amongst our relationships. We fully recognise that our success is dependent on our choice of business partners and seek to initiate long-term alliances that benefit all parties.

John Locke Investment's track record is one of continued performance and innovation and our ongoing research and development has ensured that we remain leaders of our chosen field. We fully expect to continue down the path of excellence that we have set for ourselves, and look forward to sharing this excellence with our clients and other business partners.

Transparency and security are also key factors for us and to this end we provide all clients with a high level of transparency.
Industry Role:
Strategy/Structure:
Fund Manager Type:
Executives and Employees
#
Contact Info
Location
1.

&nbsp&nbsp &nbspParis, Île-de-France, FR

2.

Benoît Quernin

Head of Marketing

                                                                Since 2016 : Head of International Sales & Marketing at John Locke Investments. I'm responsible for the firm's marketing, international distribution and investor relations efforts.
                                                 

View Profile

&nbsp&nbsp &nbspParis, Île-de-France, FR

3.

&nbsp&nbsp &nbspAvon, Île-de-France, France

4.

&nbsp&nbsp &nbspAvon, Île-de-France, France

5.

&nbsp&nbsp &nbspAvon, Île-de-France, France

6.

&nbsp&nbsp &nbspAvon, Île-de-France, France
ALL ALPHAMAVEN CONTENT IS FOR INFORMATIONAL PURPOSES ONLY. CONTENT POSTED BY MEMBERS DOES NOT NECESSARILY REFLECT THE OPINION OR BELIEFS OF ALPHAMAVEN AND HAS NOT ALWAYS BEEN INDEPENDENTLY VERIFIED BY ALPHAMAVEN. PAST PERFORMANCE IS NOT INDICATIVE OF FUTURE RESULTS. THIS IS NOT A SOLICITATION FOR INVESTMENT. THE MATERIAL PROVIDED HEREIN IS FOR INFORMATIONAL PURPOSES ONLY. IT DOES NOT CONSTITUTE AN OFFER TO SELL OR A SOLICITATION OF AN OFFER TO BUY ANY INTERESTS OF ANY FUND OR ANY OTHER SECURITIES. ANY SUCH OFFERINGS CAN BE MADE ONLY IN ACCORDANCE WITH THE TERMS AND CONDITIONS SET FORTH IN THE INVESTMENT'S PRIVATE PLACEMENT MEMORANDUM. PRIOR TO INVESTING, INVESTORS ARE STRONGLY URGED TO REVIEW CAREFULLY THE PRIVATE PLACEMENT MEMORANDUM (INCLUDING THE RISK FACTORS DESCRIBED THEREIN), THE LIMITED PARTNERSHIP AGREEMENT AND THE SUBSCRIPTION DOCUMENTS, TO ASK SUCH QUESTIONS OF THE INVESTMENT MANAGER AS THEY DEEM APPROPRIATE, AND TO DISCUSS ANY PROSPECTIVE INVESTMENT IN THE FUND WITH THEIR LEGAL AND TAX ADVISERS IN ORDER TO MAKE AN INDEPENDENT DETERMINATION OF THE SUITABILITY AND CONSEQUENCES OF AN INVESTMENT.