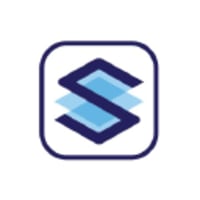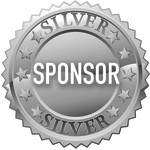 The firm maintains a diverse, business-oriented practice focused on investment funds, litigation, corporate, real estate, regulatory, tax and ERISA. Drawing on the experience and depth of our attorneys in these distinct areas, we can leverage each attorney's industry specific knowledge to help our clients succeed. This collaborative approach brings to the table a collective insight that contributes to sensible, efficient resolutions, and allows us to remain attentive to the cost and time sensitivities that may be involved.

Sadis & Goldberg's clients include domestic and international entities, financial institutions, hedge funds, private equity funds, venture capital funds, buyout funds, commodity pools, and numerous corporate and business entities operating in a variety of industries around the world.
Industry Role:
Service/Specialty:
Lawyer

Energy

Blockchain

Legal

Investment Types Serviced:
HedgeFund

PrivateEquity

ManagedFutures

VentureCapital

RealEstate

Crypto

Executives and Employees
#
Contact Info
Location
1.

Steven Huttler

Partner

                                                                Steven Huttler is a partner in the firm's Financial Services and Corporate Groups. Mr. Huttler has extensive experience in corporate, finance, investment fund and securities matters, including the ...
                                                 

View Profile

&nbsp&nbsp &nbspNew York, NY, US

2.

Ron S Geffner

Partner

                                                                Ron S. Geffner is a member of the firm's Executive Committee and also oversees the Financial Services Group. He regularly structures, organizes and counsels private investment vehicles, investment ...
                                                 

View Profile

&nbsp&nbsp &nbspNew York, NY, US

3.

Yehuda M Braunstein

Partner

                                                                Yehuda M. Braunstein heads up the Family Office practice and is also a member of the firm's Financial Services and Corporate Groups.  Mr. Braunstein counsels family office clients in connection wit...
                                                 

View Profile

&nbsp&nbsp &nbspNew York, NY, US
ALL ALPHAMAVEN CONTENT IS FOR INFORMATIONAL PURPOSES ONLY. CONTENT POSTED BY MEMBERS DOES NOT NECESSARILY REFLECT THE OPINION OR BELIEFS OF ALPHAMAVEN AND HAS NOT ALWAYS BEEN INDEPENDENTLY VERIFIED BY ALPHAMAVEN. PAST PERFORMANCE IS NOT INDICATIVE OF FUTURE RESULTS. THIS IS NOT A SOLICITATION FOR INVESTMENT. THE MATERIAL PROVIDED HEREIN IS FOR INFORMATIONAL PURPOSES ONLY. IT DOES NOT CONSTITUTE AN OFFER TO SELL OR A SOLICITATION OF AN OFFER TO BUY ANY INTERESTS OF ANY FUND OR ANY OTHER SECURITIES. ANY SUCH OFFERINGS CAN BE MADE ONLY IN ACCORDANCE WITH THE TERMS AND CONDITIONS SET FORTH IN THE INVESTMENT'S PRIVATE PLACEMENT MEMORANDUM. PRIOR TO INVESTING, INVESTORS ARE STRONGLY URGED TO REVIEW CAREFULLY THE PRIVATE PLACEMENT MEMORANDUM (INCLUDING THE RISK FACTORS DESCRIBED THEREIN), THE LIMITED PARTNERSHIP AGREEMENT AND THE SUBSCRIPTION DOCUMENTS, TO ASK SUCH QUESTIONS OF THE INVESTMENT MANAGER AS THEY DEEM APPROPRIATE, AND TO DISCUSS ANY PROSPECTIVE INVESTMENT IN THE FUND WITH THEIR LEGAL AND TAX ADVISERS IN ORDER TO MAKE AN INDEPENDENT DETERMINATION OF THE SUITABILITY AND CONSEQUENCES OF AN INVESTMENT.