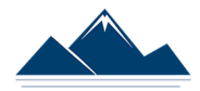 At Serenity our goal is to deliver our clients high quality commercial real estate exposure. We believe that well located commercial real estate as an asset class generates compelling returns over time, and that investing in real estate through the REIT market mitigates many risks faced by direct property investment. Our clients benefit from our ability to create well diversified real estate portfolios via the REIT market that are liquid and concentrated in high quality commercial assets. Employing a quantitative process, our firm lives at the intersection of real estate and rigorous data analysis.  

Commercial Real Estate Investing
High quality commercial real estate has shown itself to be one of the best performing asset classes through history. High-rise office, infill warehouses, urban high-rise multifamily, and well located retail assets have all generated exceptional risk adjusted returns across various macroeconomic backdrops. Commercial real estate protects against inflation, generates steady cash flows, and has a low correlation to other asset classes.

Exposure to commercial real estate, however, can be challenging to find. Most commercial assets require large capital commitments, long holding periods, extensive management and involve property type and specific geographic risk. Building a well-diversified portfolio of commercial real estate is extremely time consuming and difficult, and can be dangerous for the non-expert.

REITs
REITs solve many of the problems of commercial real estate investment while maintaining the benefits. REITs are large commercial real estate owners that are traded on the public stock exchanges. This gives them the added benefit of being a liquid investment option. Using the REIT market an investor can assemble a well-diversified high quality real estate portfolio in any size with a few clicks of their mouse.

The REIT market presents a compelling opportunity for the average investor to add high quality commercial real estate exposure to their portfolio. With 190 REITs spread across over 11 distinct property types, the possibilities for portfolio construction are almost endless. Using historical analysis, a data driven framework can add significant value when choosing REITs if executed properly.  

The Serenity Edge
At Serenity we specialize in assembling REIT portfolios using historical data as our guide. By analyzing fundamental data using quantitative tools, we help our clients concentrate their exposure in high quality REITs with a history of growing the value of their real estate. Our models emphasize sustainable growth, high quality assets, prudent leverage, and a margin of safety, while also considering modern factors shown to produce excess returns such as momentum. As the only fully quantitative REIT manager in the market, we are dedicated to bringing modern quantitative tools to a market which has traditionally been dominated by fundamental investors.   


Industry Role:
Strategy/Structure:
Fund Manager Type:
Office Locations
| # | Location | Address | |
| --- | --- | --- | --- |
| 1. | Chicago, IL, US | 980 N Michigan Ave #1413, Chicago, IL 60611, USA | |
| 2. | Chicago, Illinois, US | 222 W Merchandise Mart Plaza, Chicago, IL 60654, USA - Suite 1212 | |
Executives and Employees
#
Contact Info
Location
1.

Martin Kollmorgen

Founder/CIO

                                                                Martin Kollmorgen is the founder and Chief Investment Officer of Serenity Alternative Investments. His experience in institutional asset management encompasses a unique blend of expertise in quanti...
                                                 

View Profile

&nbsp&nbsp &nbspChicago, Illinois, US

2.

David Kollmorgen

COO

                                                                David is the Chief Operating Officer for Serenity Alternative Investments and oversees operations and fund-raising activities.

 As a 27 year veteran of JLL, David bring extensive expertise in both...
                                                 

View Profile

&nbsp&nbsp &nbspChicago, Illinois, US
ALL ALPHAMAVEN CONTENT IS FOR INFORMATIONAL PURPOSES ONLY. CONTENT POSTED BY MEMBERS DOES NOT NECESSARILY REFLECT THE OPINION OR BELIEFS OF ALPHAMAVEN AND HAS NOT ALWAYS BEEN INDEPENDENTLY VERIFIED BY ALPHAMAVEN. PAST PERFORMANCE IS NOT INDICATIVE OF FUTURE RESULTS. THIS IS NOT A SOLICITATION FOR INVESTMENT. THE MATERIAL PROVIDED HEREIN IS FOR INFORMATIONAL PURPOSES ONLY. IT DOES NOT CONSTITUTE AN OFFER TO SELL OR A SOLICITATION OF AN OFFER TO BUY ANY INTERESTS OF ANY FUND OR ANY OTHER SECURITIES. ANY SUCH OFFERINGS CAN BE MADE ONLY IN ACCORDANCE WITH THE TERMS AND CONDITIONS SET FORTH IN THE INVESTMENT'S PRIVATE PLACEMENT MEMORANDUM. PRIOR TO INVESTING, INVESTORS ARE STRONGLY URGED TO REVIEW CAREFULLY THE PRIVATE PLACEMENT MEMORANDUM (INCLUDING THE RISK FACTORS DESCRIBED THEREIN), THE LIMITED PARTNERSHIP AGREEMENT AND THE SUBSCRIPTION DOCUMENTS, TO ASK SUCH QUESTIONS OF THE INVESTMENT MANAGER AS THEY DEEM APPROPRIATE, AND TO DISCUSS ANY PROSPECTIVE INVESTMENT IN THE FUND WITH THEIR LEGAL AND TAX ADVISERS IN ORDER TO MAKE AN INDEPENDENT DETERMINATION OF THE SUITABILITY AND CONSEQUENCES OF AN INVESTMENT.