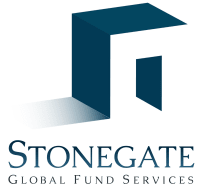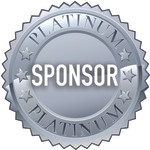 Stonegate Global Fund Services
800-939-5320
Stonegate Global is a technology-focused and innovative leader in fund administration, global advisory and fund structuring for crypto funds, hedge funds, venture capital funds, real estate funds and private equity funds.

Stonegate Global specializes in servicing DeFi crypto funds involved in staking, yield farming, lending platforms and liquidity mining.  We are recognized as one of the global leaders in cryptocurrency, having serviced crypto funds since 2013 including some of the largest and most well-recognized funds in the crypto space, including spot crypto strategies, HFT, options, futures, perpetual swaps, DeFi, staking, yield farming, lending, NFT and Metaverse strategies. 

Stonegate Global has served over 400 clients worldwide, delivering its innovative solutions to sophisticated institutional investment funds and portfolio managers.  Stonegate's clients include global family offices, institutional investment funds, pension funds, multi-manager funds and other alternative investment funds.
 
To learn more about our industry leading services, please contact us at 800.939.5320 or email us at [email protected]
Industry Role:
Service/Specialty:
CryptoFundAdministration

DeFiFundAdministration

NFTFundAdministration

Investment Types Serviced:
HedgeFund

PrivateEquity

VentureCapital

RealEstate

Crypto

Executives and Employees
#
Contact Info
Location
1.

John McCorvey

Founder & CEO

                                                                Founder and CEO
John McCorvey is the Founder and CEO of Stonegate Global, which is a leading global fund administration and diversified financial services company. The company offers cutting-edge f...
                                                 

View Profile

&nbsp&nbsp &nbspNew York, New York, US

2.

Jeannie Dubbels

Director of Marketing & Client Services

                                                                Director of Marketing & Client Services
Jeannie Dubbels is an accomplished product manager and global marketing executive with more than 25 years of diverse experience in the financial services ind...
                                                 

View Profile

&nbsp&nbsp &nbspNew York, New York, US
ALL ALPHAMAVEN CONTENT IS FOR INFORMATIONAL PURPOSES ONLY. CONTENT POSTED BY MEMBERS DOES NOT NECESSARILY REFLECT THE OPINION OR BELIEFS OF ALPHAMAVEN AND HAS NOT ALWAYS BEEN INDEPENDENTLY VERIFIED BY ALPHAMAVEN. PAST PERFORMANCE IS NOT INDICATIVE OF FUTURE RESULTS. THIS IS NOT A SOLICITATION FOR INVESTMENT. THE MATERIAL PROVIDED HEREIN IS FOR INFORMATIONAL PURPOSES ONLY. IT DOES NOT CONSTITUTE AN OFFER TO SELL OR A SOLICITATION OF AN OFFER TO BUY ANY INTERESTS OF ANY FUND OR ANY OTHER SECURITIES. ANY SUCH OFFERINGS CAN BE MADE ONLY IN ACCORDANCE WITH THE TERMS AND CONDITIONS SET FORTH IN THE INVESTMENT'S PRIVATE PLACEMENT MEMORANDUM. PRIOR TO INVESTING, INVESTORS ARE STRONGLY URGED TO REVIEW CAREFULLY THE PRIVATE PLACEMENT MEMORANDUM (INCLUDING THE RISK FACTORS DESCRIBED THEREIN), THE LIMITED PARTNERSHIP AGREEMENT AND THE SUBSCRIPTION DOCUMENTS, TO ASK SUCH QUESTIONS OF THE INVESTMENT MANAGER AS THEY DEEM APPROPRIATE, AND TO DISCUSS ANY PROSPECTIVE INVESTMENT IN THE FUND WITH THEIR LEGAL AND TAX ADVISERS IN ORDER TO MAKE AN INDEPENDENT DETERMINATION OF THE SUITABILITY AND CONSEQUENCES OF AN INVESTMENT.