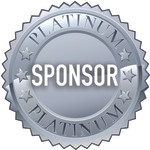 Sudrania Fund Services
+1 630-828-3520
Founded in 2016 and headquartered in Chicago, Sudrania Fund Services (SFS) is home to a 600+ person global workforce. With over 500 clients spanning the entire spectrum of the investment management industry, we have established ourselves as a proven alternative to legacy fund administration solutions.

Sudrania's proprietary technology, Seamless, is a next-generation cloud-based platform that simplifies the back office by automating manual tasks, ultimately reducing manual errors and improving cost efficiencies. Developed by accomplished industry veterans, Seamless is capable of handling any fund structure and asset class, as well as multiple currencies. We deliver unparalleled customer service and have optimized our offerings to make investing easy for you and your investors, from straightforward pricing and easy onboarding to daily accounting and inquiries. Your success is our success, and we are dedicated to helping you build a successful business on the backbone of innovative technology.

Services we provide:

- Fund Administration
- NAV Calculation Services
- Investor Services
- Registrar and Transfer Agent
- Treasury Services
- Audit Support/Financial Statements Preparation

Fund and investment types we serve | technology we offer:

Hedge Funds | Seamless Hedge Fund
Mutual Funds | Seamless MF
Fund of Funds | Seamless FoF
Commodity Pools | Seamless CTA
Cryptocurrency Funds | Seamless Crypto
Impact Funds | Seamless Impact
Private Equity, Real Estate, and Venture Capital Funds | Seamless PREQ
Registered Investment Advisors | Seamless RIA

CommonSubDoc is e-Subscription and Investor services platform designed to simplify the onboarding and capital activity process.

- Simplifies investor onboarding process
- Online access for investors and fund managers
- Secure and encrypted
- Capable of handling high volume
- Automated AML/KYC processes
- E-signature integration
- White label branding
- Investment in multiple funds
Industry Role:
Service/Specialty:
FundAdministration

Administrator

TreasuryServices

NAVCalculation

RegisterAndTransferAgent

InvestorServices

AuditSupport

FinancialStatementPreparation

Investment Types Serviced:
HedgeFund

PrivateEquity

VentureCapital

Crypto

Executives and Employees
#
Contact Info
Location
1.

Amit Arora

Senior Vice President

                                                                Senior Vice President at Sudrania Fund Services : Administrator for Hedge | Crypto | DeFi Funds | Blockchain | Private Equity | Venture Capital | CPO/CTA | Mortgage & Credit Loans | Impact Funds. F...
                                                 

View Profile

&nbsp&nbsp &nbspDowners Grove, Illinois, US

2.

Nilesh K Sudrania

Founder & CEO

                                                                Nilesh has more than 17 years of experience in Fund Administration, Middle and Back Office Services and Technology. Nilesh has MBA, CA, CPA, CFA and FRM certifications.
                                                 

View Profile

&nbsp&nbsp &nbspDowners Grove, Illinois, US

3.

Dhiraj kumar Adlakha

Vice President - Fund Administration

                                                                Dhiraj has 20 years of experience in Finance/Operations, with 15 years in the Hedge Fund Administration services - Middle office Reconciliations, Valuations and P&L Reporting. Dhiraj has CAIA along...
                                                 

View Profile

&nbsp&nbsp &nbspDowners Grove, Illinois, US

4.

&nbsp&nbsp &nbspDowners Grove, Illinois, US
ALL ALPHAMAVEN CONTENT IS FOR INFORMATIONAL PURPOSES ONLY. CONTENT POSTED BY MEMBERS DOES NOT NECESSARILY REFLECT THE OPINION OR BELIEFS OF ALPHAMAVEN AND HAS NOT ALWAYS BEEN INDEPENDENTLY VERIFIED BY ALPHAMAVEN. PAST PERFORMANCE IS NOT INDICATIVE OF FUTURE RESULTS. THIS IS NOT A SOLICITATION FOR INVESTMENT. THE MATERIAL PROVIDED HEREIN IS FOR INFORMATIONAL PURPOSES ONLY. IT DOES NOT CONSTITUTE AN OFFER TO SELL OR A SOLICITATION OF AN OFFER TO BUY ANY INTERESTS OF ANY FUND OR ANY OTHER SECURITIES. ANY SUCH OFFERINGS CAN BE MADE ONLY IN ACCORDANCE WITH THE TERMS AND CONDITIONS SET FORTH IN THE INVESTMENT'S PRIVATE PLACEMENT MEMORANDUM. PRIOR TO INVESTING, INVESTORS ARE STRONGLY URGED TO REVIEW CAREFULLY THE PRIVATE PLACEMENT MEMORANDUM (INCLUDING THE RISK FACTORS DESCRIBED THEREIN), THE LIMITED PARTNERSHIP AGREEMENT AND THE SUBSCRIPTION DOCUMENTS, TO ASK SUCH QUESTIONS OF THE INVESTMENT MANAGER AS THEY DEEM APPROPRIATE, AND TO DISCUSS ANY PROSPECTIVE INVESTMENT IN THE FUND WITH THEIR LEGAL AND TAX ADVISERS IN ORDER TO MAKE AN INDEPENDENT DETERMINATION OF THE SUITABILITY AND CONSEQUENCES OF AN INVESTMENT.