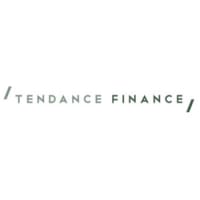 Tendance Finance is an innovative investment advisor, focused on systematic strategies. We aim to deliver a dynamically managed core exposure to equity and sovereign bond markets. While targeting a strong absolute performance, the risk management policy in place delivers a rather defensive profile, thus avoiding sharp drawdowns. The process is 100% systematic, with a technical top down approach. The strategy is highly liquid and trades only futures. Trading is moderate and the model is run once a day. The portfolio is relatively focused with roughly 20 positions. Main trading signals are generated by the proprietary Global Pooling Index (GPI), through a trend following approach. The management team combines an extensive experience in alternative investments and fundamental long only strategies.
Industry Role:
FundManager
ServiceProvider
Strategy/Structure:
Fund Manager Type:
Executives and Employees
#
Contact Info
Location
1.

laurence jacquot


                                                                Laurence joined Tendance Finance in 2012 to co-head the research, care for the technology watch, test the investment strategies and their implementation into the trading programme.

Laurence has mo...
                                                 

View Profile

&nbsp&nbsp &nbspParis, Île-de-France, FR

2.

Antoine Bory

Partner, Head of Investor Relations


                                                                Antoine joined Tendance Finance in 2019 as head of Investor Relations.
Antoine has more than 20 years of experience in the asset management industry, having contributed to the domestic and internat...
                                                 

View Profile

&nbsp&nbsp &nbspParis, Île-de-France, FR

3.

Uyaniker

Co-Head of Trading & Research


                                                                Doguscan joined Tendance Finance in 2018 as head of Trading and IT.
Doguscan started his career in Turkey at Türkiye İş Bankasi as a FX Trader. He moved to France to join the investment banking des...
                                                 

View Profile

&nbsp&nbsp &nbspParis, Île-de-France, FR

4.

Manuel de Bonneval

Founding Partner


                                                                Manuel is in charge of research. He conceives the investment strategies and oversees their implementation into the proprietary trading programme.

Manuel has more than 30 years of experience in the...
                                                 

View Profile

&nbsp&nbsp &nbspParis, Île-de-France, France

5.

Virginie Jaouen

Marketing & Communications


                                                                Virginie  joined Tendance Finance in 2013, where she is in charge of Marketing and Client Support.

Virginie has more than 15 years of experience in Law and Wealth Management. Based in London, she ...
                                                 

View Profile

&nbsp&nbsp &nbspParis, Île-de-France, France
ALL ALPHAMAVEN CONTENT IS FOR INFORMATIONAL PURPOSES ONLY. CONTENT POSTED BY MEMBERS DOES NOT NECESSARILY REFLECT THE OPINION OR BELIEFS OF ALPHAMAVEN AND HAS NOT ALWAYS BEEN INDEPENDENTLY VERIFIED BY ALPHAMAVEN. PAST PERFORMANCE IS NOT INDICATIVE OF FUTURE RESULTS. THIS IS NOT A SOLICITATION FOR INVESTMENT. THE MATERIAL PROVIDED HEREIN IS FOR INFORMATIONAL PURPOSES ONLY. IT DOES NOT CONSTITUTE AN OFFER TO SELL OR A SOLICITATION OF AN OFFER TO BUY ANY INTERESTS OF ANY FUND OR ANY OTHER SECURITIES. ANY SUCH OFFERINGS CAN BE MADE ONLY IN ACCORDANCE WITH THE TERMS AND CONDITIONS SET FORTH IN THE INVESTMENT'S PRIVATE PLACEMENT MEMORANDUM. PRIOR TO INVESTING, INVESTORS ARE STRONGLY URGED TO REVIEW CAREFULLY THE PRIVATE PLACEMENT MEMORANDUM (INCLUDING THE RISK FACTORS DESCRIBED THEREIN), THE LIMITED PARTNERSHIP AGREEMENT AND THE SUBSCRIPTION DOCUMENTS, TO ASK SUCH QUESTIONS OF THE INVESTMENT MANAGER AS THEY DEEM APPROPRIATE, AND TO DISCUSS ANY PROSPECTIVE INVESTMENT IN THE FUND WITH THEIR LEGAL AND TAX ADVISERS IN ORDER TO MAKE AN INDEPENDENT DETERMINATION OF THE SUITABILITY AND CONSEQUENCES OF AN INVESTMENT.