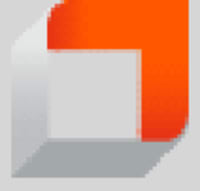 First Quadrant is an innovative investment management firm specializing in alternative approaches to global investing. Employing insights cultivated from over 30 years of research, First Quadrant anchors its portfolios in asset fundamentals over the long term, and its edge lies in a deep understanding of market participants, how their needs and preferences vary in different market environments, and the impact of those needs and preferences on asset prices as they deviate toward or away from fundamentals in the shorter term.

What First Quadrant seeks to do is to deliver liquid, highly differentiated, double-digit returns to alternative investors in the form of global macro, and global equity long-short.  "Highly differentiated" means that our returns streams don't just have low correlation, but are uncorrelated with other available return streams.  Not only are we uncorrelated with conventional asset returns, but with risk premia, common risk factors, exotic betas, and even our competitors' returns.  Our returns are highly unique, so the positive impact we have on our clients' overall portfolios is higher per unit of return delivered than with other alternative investments.
Industry Role:
Strategy/Structure:
Fund Manager Type:
Executives and Employees
#
Contact Info
Location
1.

Earl Kleckner

Managing Director

                                                                Earl Kleckner serves as Head of Business Development at First Quadrant, overseeing the firm's marketing,
client service and relationship management functions. He also serves as the Business Develop...
                                                 

View Profile

&nbsp&nbsp &nbspPasadena, California, US

2.

Cassie Williams

Marketing & Client Service Manager

                                                                Cassie Williams leads the Marketing & Client Service team at First Quadrant.  She joined the firm in 2007.  Prior to First Quadrant, Cassie worked at UBS Global Asset Management (formerly Brinson P...
                                                 

View Profile

&nbsp&nbsp &nbspPasadena, California, US

3.

&nbsp&nbsp &nbspPasadena, CA, US

4.

&nbsp&nbsp &nbspPasadena, CA, US

5.

&nbsp&nbsp &nbspPasadena, CA, US

6.

&nbsp&nbsp &nbspPasadena, CA, US
ALL ALPHAMAVEN CONTENT IS FOR INFORMATIONAL PURPOSES ONLY. CONTENT POSTED BY MEMBERS DOES NOT NECESSARILY REFLECT THE OPINION OR BELIEFS OF ALPHAMAVEN AND HAS NOT ALWAYS BEEN INDEPENDENTLY VERIFIED BY ALPHAMAVEN. PAST PERFORMANCE IS NOT INDICATIVE OF FUTURE RESULTS. THIS IS NOT A SOLICITATION FOR INVESTMENT. THE MATERIAL PROVIDED HEREIN IS FOR INFORMATIONAL PURPOSES ONLY. IT DOES NOT CONSTITUTE AN OFFER TO SELL OR A SOLICITATION OF AN OFFER TO BUY ANY INTERESTS OF ANY FUND OR ANY OTHER SECURITIES. ANY SUCH OFFERINGS CAN BE MADE ONLY IN ACCORDANCE WITH THE TERMS AND CONDITIONS SET FORTH IN THE INVESTMENT'S PRIVATE PLACEMENT MEMORANDUM. PRIOR TO INVESTING, INVESTORS ARE STRONGLY URGED TO REVIEW CAREFULLY THE PRIVATE PLACEMENT MEMORANDUM (INCLUDING THE RISK FACTORS DESCRIBED THEREIN), THE LIMITED PARTNERSHIP AGREEMENT AND THE SUBSCRIPTION DOCUMENTS, TO ASK SUCH QUESTIONS OF THE INVESTMENT MANAGER AS THEY DEEM APPROPRIATE, AND TO DISCUSS ANY PROSPECTIVE INVESTMENT IN THE FUND WITH THEIR LEGAL AND TAX ADVISERS IN ORDER TO MAKE AN INDEPENDENT DETERMINATION OF THE SUITABILITY AND CONSEQUENCES OF AN INVESTMENT.