Investment Overview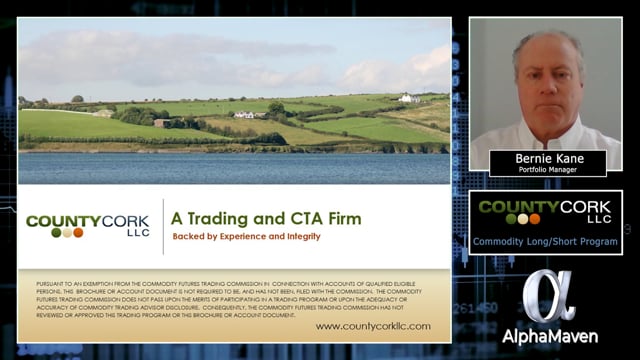 Strategy Description
The Acclivity Program is a diversified managed futures approach which trades an evolving portfolio of quantitative strategies. By applying rules based investment strategies the Acclivity Program has the ability to capture both up and down price trends in global futures markets, allowing the program to capitalize on and navigate a broad range of market environments. The Acclivity Program offers diversification benefits by exhibiting no or low correlation with popular equity and fixed income indices such as the S&P 500 Index or Barclays Capital U.S. Aggregate Bond Index.
Investment Highlights
---
Investment Category
Managed Futures
Investment Strategy
Systematic, Managed Futures, Quantititative
Investment Structure
Managed Account
Return Driver - Alpha
Our Edge
Research, Trading System Design, Analytics, Repeatable Process, Uncorrelated Strategies
Implementation of Strategy
Tactical Approach
---
Market Sector Exposure
Energy, Currencies, Stock Indices, Agricultural Markets, Interest Rates, Metals
Instruments Traded
Futures
Geographical Exposure
Global
Risk Management
Systematic Processes, Dynamic Position Sizing, Active management, Multi-Model
Investment Structure
---
Legal Structure
Managed Accounts
---
ALL ALPHAMAVEN CONTENT IS FOR INFORMATIONAL PURPOSES ONLY. CONTENT POSTED BY MEMBERS DOES NOT NECESSARILY REFLECT THE OPINION OR BELIEFS OF ALPHAMAVEN AND HAS NOT ALWAYS BEEN INDEPENDENTLY VERIFIED BY ALPHAMAVEN. PAST PERFORMANCE IS NOT INDICATIVE OF FUTURE RESULTS. THIS IS NOT A SOLICITATION FOR INVESTMENT. THE MATERIAL PROVIDED HEREIN IS FOR INFORMATIONAL PURPOSES ONLY. IT DOES NOT CONSTITUTE AN OFFER TO SELL OR A SOLICITATION OF AN OFFER TO BUY ANY INTERESTS OF ANY FUND OR ANY OTHER SECURITIES. ANY SUCH OFFERINGS CAN BE MADE ONLY IN ACCORDANCE WITH THE TERMS AND CONDITIONS SET FORTH IN THE INVESTMENT'S PRIVATE PLACEMENT MEMORANDUM. PRIOR TO INVESTING, INVESTORS ARE STRONGLY URGED TO REVIEW CAREFULLY THE PRIVATE PLACEMENT MEMORANDUM (INCLUDING THE RISK FACTORS DESCRIBED THEREIN), THE LIMITED PARTNERSHIP AGREEMENT AND THE SUBSCRIPTION DOCUMENTS, TO ASK SUCH QUESTIONS OF THE INVESTMENT MANAGER AS THEY DEEM APPROPRIATE, AND TO DISCUSS ANY PROSPECTIVE INVESTMENT IN THE FUND WITH THEIR LEGAL AND TAX ADVISERS IN ORDER TO MAKE AN INDEPENDENT DETERMINATION OF THE SUITABILITY AND CONSEQUENCES OF AN INVESTMENT.